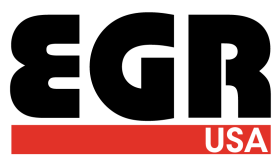 EGR USA Adds Distribution Partners
Ontario, CA (February 14, 2023) – EGR USA has partnered with six new distributors for its products in North America, the company announced.
The newly signed distributors include Atech Motorsports, Dix Performance North, Frank Supply Company, New Level Motorsports, Competition Specialties and Premier Performance Products Distribution, the company said. All six distributors are now authorized to sell EGR RollTrac electric and manual retractable bed covers and EGR's full product line of truck accessories.
ATECH and Premier will distribute the RollTrac nationally, Dix Performance will distribute in Canada, New Level Motorsports in southern California, Competition Specialties will be focused on the west coast and Frank Supply distributes mostly in the South including Texas, Louisiana, Mississippi, Oklahoma, and southern New Mexico, the company said.
Introduced in 2021 for the Jeep Gladiator, the EGR RollTrac is now available for short bed (5-1/2') 2015-2023 Ford F-150 trucks, 2019-2023 Ram 1500, and 2019-2023 Chevrolet/GMC 1500 trucks. All five distributors are authorized to sell EGR's Premium and Baseline fender flares, SuperGuard hood guards, Slimline window visors, body side moldings, sport bars and other accessories, EGR representatives said.
"We are excited to expand our distribution of the EGR RollTrac and premium truck accessories so quickly in 2023. SEMA was a great opportunity to connect with key accounts and show off all of the features of our electric and manual bed covers that make them unique in the industry," said EGR North American Aftermarket National Sales Manager, Pat Johnson. "We have the best security and water management system available, the ability to add sport bars and other accessories, and the sleek look and strength of our covers are second to none. We look forward to working with each WD to make sure they have everything they need to be successful with this new product line.
About EGR Group
Founded in 1973, the EGR Group is a world-class designer and manufacturer of precision engineered solutions marketed through two Strategic Divisions – Automotive and Building and Commercial Products. Headquartered in Brisbane, Australia. The automotive division distributes globally to top branded OEMs EGR manufactures with a focus on vertical integration to ensure timely response and avoid supply chain disruptions. In 1983 EGR began production of automotive accessories, beginning with acrylic Headlight Covers for the iconic Ford XD Falcon. Acrylic weather shields for a wide range of vehicles soon followed. Today, Auto Accessories is now the largest division within EGR, producing thousands of products daily for markets around the world for both OEM and Aftermarket.
PR Contact: Leslie Allen
Martin & Company
615.4297965
leslie.allen@martincoadvertising.com