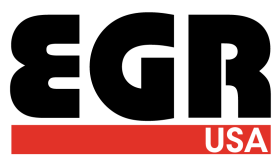 EGR USA ANNOUNCES
MAJOR EXPANSION OF THE EGR ROLLTRAC
ELECTRIC RETRACTABLE BED COVER LINE 
Ontario, CA (August 4, 2022) – EGR USA, a global manufacturer of precision engineered truck accessories, announces a major expansion of the company's EGR RollTrac electric, retractable bed cover product line.  New electric applications to be introduced at the 2022 SEMA Show are designed for 2019 – 2023 short bed Chevy / GMC pickups and Ram trucks with more applications to be announced in late third quarter 2022. 
EGR first entered the tonneau market with ten international patents in late 2021 with the introduction of a fully electric bed cover for the Jeep Gladiator that integrated with the truck's remote locking system, featured on-board controls, a smart ECU, and a multi-speed gearbox. Now, after a year of R&D and testing, EGR is ready to introduce this same quality standard RollTrac for Chevy/GM and Ram truck models.  
Operated by a touch of a button located in either corner of the side rails at the tailgate, the RollTrac provides the easiest and quickest access to the cargo bed for all ages. Equipped with an onboard ECU for intelligent programming it offers variable speed operations that are smooth, quiet, and safe.  For added safety, the RollTrac is designed with an anti-pinch mechanism that will sense a possible obstruction and will automatically retract and provide inside LED-mounted lighting. For best-in-class security, the RollTrac cannot be activated when the vehicle is locked or driven and has an interlocking security anti-theft design to ensure that either personal or commercial goods cannot be accessed.
Developed to handle extreme weather, it is manufactured with specially engineered aluminum slats that channel water toward the drainage system diverting water via funneling ports away from the cargo bed to always ensure the truck bed is dry and protected. Resistant to fading, the EGR RollTrac features a scratch-resistant, lightly textured black powder coat finish that gives it a luxurious look in keeping with the product's many upscale features. 
The EGR RollTrac includes a standard T-Channel on each rail for aftermarket racking systems and has a total load capacity of 330 lbs. Installation is made easy through a bracket system with minor drilling required, and it comes complete with all hardware, wiring harnesses and instructions. Sports bars can be used with an available adaptor kit for the Jeep Gladiator. 
Mike Timmons, EGR North American Aftermarket Vice President of Sales and Marketing, says, "The release of the Jeep Gladiator RollTrac put us on the map in the tonneau market. Now we are focused on expanding this competitive line by building the most well-designed and engineered fully electronic bed covers on the market for the top-selling trucks in the USA. Our customers are the most discerning truck owners where quality, taste, and amenities are paramount in the decision-making process. In a Good, Better, Best product offering, the RollTrac will only be top echelon and ideal for men and women that only want the finest." 
For more information on EGR USA, visit www.egrusa.com or call 800.757.7075. To learn more about what makes the EGR RollTrac bed cover better than the competition, view this video. 
####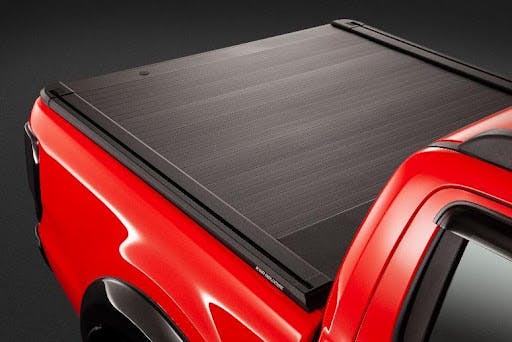 About EGR Group
Founded in 1973, the EGR Group is a world-class designer and manufacturer of precision engineered solutions marketed through two Strategic Divisions – Automotive and Building and Commercial Products. Headquartered in Brisbane, Australia. The automotive division distributes globally to top branded OEMs EGR manufactures with a focus on vertical integration to ensure timely response and avoid supply chain disruptions. In 1983 EGR began production of automotive accessories, beginning with acrylic Headlight Covers for the iconic Ford XD Falcon. Acrylic weather shields for a wide range of vehicles soon followed. Today, Auto Accessories is now the largest division within EGR, producing thousands of products daily for markets around the world for both OEM and Aftermarket.
PR Contact: Leslie Allen
Martin & Company
615.4297965
leslie.allen@martincoadvertising.com