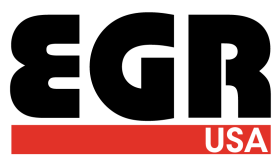 EGR USA Names Martin & Company Agency of Record
Ontario, CA (July 20, 2022) – EGR USA, a leading manufacturer of OEM and aftermarket truck accessories, recently named Martin & Company as agency of record. Martin & Company, a Nashville-based marketing firm that specializes in the automotive aftermarket will assist with both B2B and B2C branding, communications, events, and marketing strategies and provide trade show support for the 2022 SEMA Show. 
EGR USA manufactures premium truck accessories including fender flares, hood guards, body side moldings, truck cab spoilers, window visors, sports bars, and more. Recognized foremost as a leader in new product development and vertical manufacturing from raw material to finished product, EGR truck accessory products are sold at over 100 retailers nationwide. 
EGR Vice President of Sales and Marketing, Michael Timmons, says, "Martin & Company is one of the few agencies specializing in the specialty aftermarket. I like the fact that the agency is small and dedicated to their clients and appreciate Zan Martin's decades of aftermarket experience and industry relationships." 
Martin & Company founder and president, Zan Martin, says, "We are very excited to be the agency of record for a company known for outstanding quality in the truck accessory market. SEMA is around the corner, so the timing is perfect to be brought on at this juncture to help launch an exciting new product category for the 2022 SEMA Show." 
For more information about Martin & Company visit martincoadvertising.com, or email Zan Martin at zan.martin@martincoadvertising.com. For more information about EGR USA visit  egrusa.com or call 800.757.7075.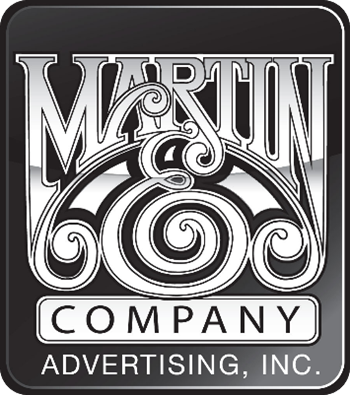 About EGR Group
Founded in 1973, the EGR Group is a world-class designer and manufacturer of precision engineered solutions marketed through two Strategic Divisions – Automotive and Building and Commercial Products. Headquartered in Brisbane, Australia. The automotive division distributes globally to top branded OEMs EGR manufactures with a focus on vertical integration to ensure timely response and avoid supply chain disruptions. In 1983 EGR began production of automotive accessories, beginning with acrylic Headlight Covers for the iconic Ford XD Falcon. Acrylic weather shields for a wide range of vehicles soon followed. Today, Auto Accessories is now the largest division within EGR, producing thousands of products daily for markets around the world for both OEM and Aftermarket.
About Martin & Company Advertising
Martin & Company is a full-service marketing solutions firm specializing in both traditional and digital branding for the automotive aftermarket. Now in its 29th year in business, and with decades of award-winning experience, the M&C team digs deep and utilizes research-based decision-making to understand the challenges clients face to compete in a crowded and ever-changing market. Company expertise includes brand development, public relations campaigns, leveraging social media and online tools to build sales and distribution, and planning and coordinating product launches with cost-effective, measurable results.
PR Contact: Leslie Allen
Martin & Company
615.4297965
leslie.allen@martincoadvertising.com