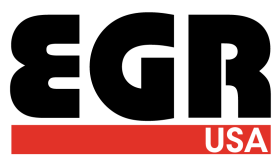 EGR USA Introduces Newly Designed, User-Friendly Website 
Ontario, CA (January 10, 2023) – EGR USA, a global manufacturer of precision-engineered truck accessories, has rolled out a newly designed, user-friendly website that allows consumers and dealers to research products by make, model and year. The site has many new products featured including the manual and electric EGR RollTrac™ tonneau cover and the new Baseline Fender Flares introduced in late 2022. The new website offers navigation by product line or by vehicle year, make, and model and allows users to easily search for all products EGR makes for each vehicle. 
Developed to assist in direct-to-consumer sales and to provide more complete and accurate asset information including images, videos, product details, and warranty, the site now allows consumers and dealers to quickly access product information while providing upgraded visuals and details to assist the purchase decision. 
New to the site also is a Find a Dealer section that quickly informs users of local dealers, online retailers, and warehouse distributors. There is also a link on the dealer locator page to request information about becoming an EGR Dealer. 
Mike Timmons, EGR North American Aftermarket Vice President of Sales and Marketing, says, "We are so excited to introduce our new website. This one is quick to load, is straightforward in content and has all the navigation tools that consumers and dealers come to expect when researching products. Too, we have had so many changes in the last six months from new policies, expanded warranty, new products, and videos that we made a new website a priority for 2023. I think that anyone researching for precision-engineered truck or SUV accessories will find it easy to get the information they need including where to buy and see first-rate images that convey the product's quality." 
EGR USA offers a full line of quality truck accessories including electric and manual EGR RollTrac tonneau covers, SuperGuard hood guards, Slimline window visors, Premium flares, Baseline flares, body side moldings, cab spoilers, sport bars, and other accessories. They offer a full line of accessories for top makes including Acura, Cadillac, Chevrolet, Dodge, Ford, GMC, Honda, Hummer, Hyundai, Jeep, Kia, Lincoln, Mazda, Nissan, Ram, Subaru, and Toyota.
The new website features EGR USA's terms and conditions, return and privacy policies, IATF certificate, and UMAP policies for USA and Canada. Additional changes are planned for the website in the first quarter of 2023 including a new video section that will house how-to and product introduction videos, event videos, promotional videos, and company background videos. A news media section is also planned to host press releases and other media assets for easy download.  
For more information about EGR USA call 800.757.7075 or visit the new company website at egrusa.com.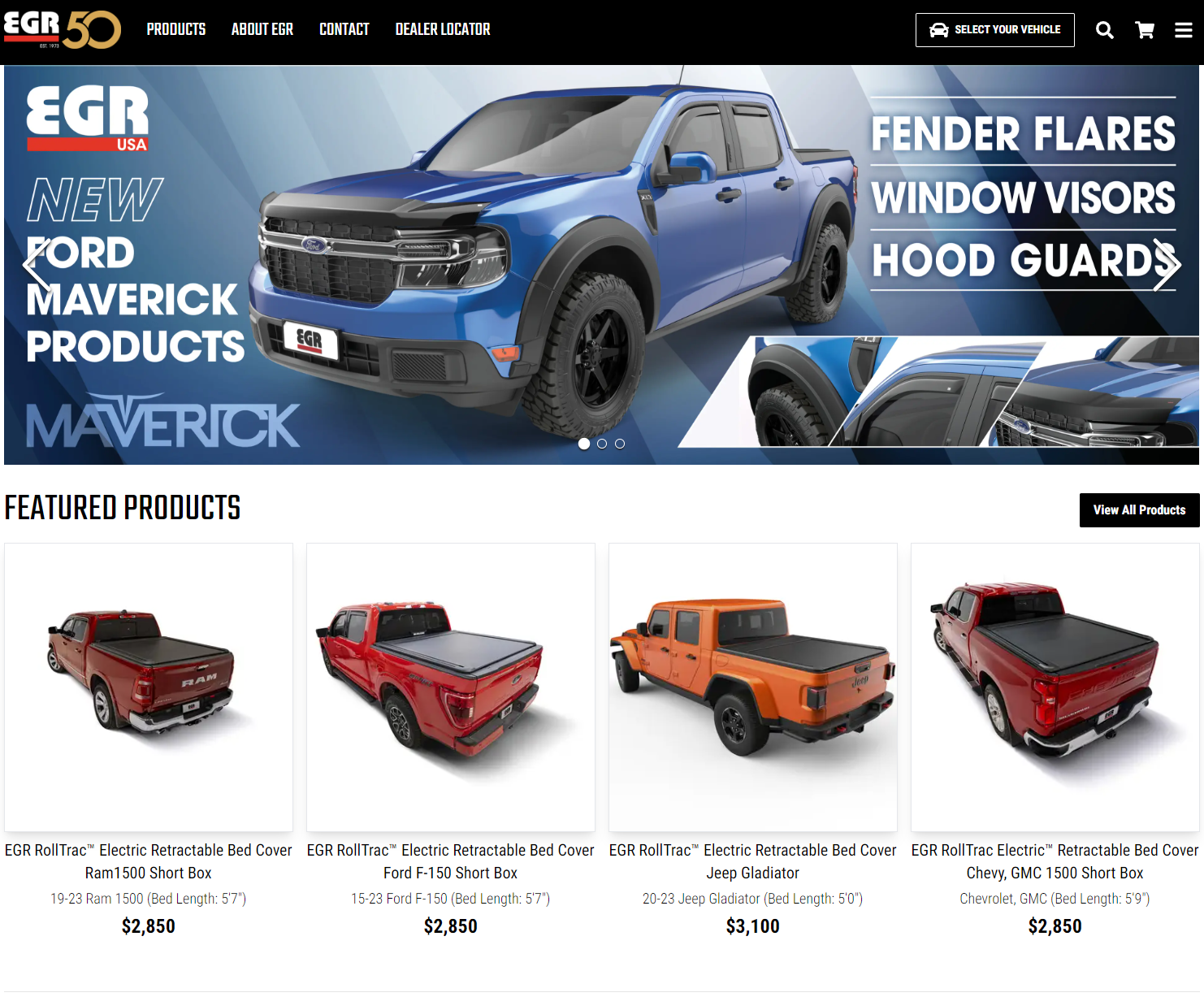 About EGR Group
Founded in 1973, the EGR Group is a world-class designer and manufacturer of precision engineered solutions marketed through two Strategic Divisions – Automotive and Building and Commercial Products. Headquartered in Brisbane, Australia. The automotive division distributes globally to top branded OEMs EGR manufactures with a focus on vertical integration to ensure timely response and avoid supply chain disruptions. In 1983 EGR began production of automotive accessories, beginning with acrylic Headlight Covers for the iconic Ford XD Falcon. Acrylic weather shields for a wide range of vehicles soon followed. Today, Auto Accessories is now the largest division within EGR, producing thousands of products daily for markets around the world for both OEM and Aftermarket.
PR Contact: Leslie Allen
Martin & Company
615.4297965
leslie.allen@martincoadvertising.com