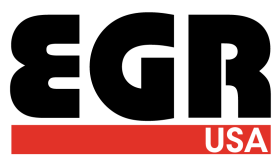 EGR USA Contracts with Six Manufacturer Representative Automotive Aftermarket Firms to Promote Product Line 
Ontario, CA (August 25, 2022) – EGR USA, a global manufacturer of precision engineered truck accessories including the new EGR RollTrac electric bed cover, is pleased to announce six new manufacturer rep firms have been contracted to help promote the company's full product line in the USA and Canada. 
EGR's new North America Aftermarket Vice President of Sales and Marketing, Mike Timmons, says, "We are making some hard and fast changes at EGR USA to fulfill our mission to be the number one branded truck accessory company in North America. The EGR brand equates to quality and the firms selected to help promote the EGR brand were carefully selected based on their astute understanding of how EGR is to be branded and marketed in addition to their successful track record and stellar reputations." 
Recent agreements for representation include APS Marketing Group (South), Evan Mecham & Associates (West Coast), Jim Wrobleski & Company (Midwest), Holm, Hicks, White & Associates (Canada), and N.A. Williams (Amazon), and Accelerate – New World Business LLC for National Accounts and Special Projects.
All six manufacturer representative companies will have full rights to represent EGR's full product line of truck accessories that includes the new electric, retractable EGR RollTrac™ for Jeep Gladiator, GMC/Chevy, Ford and Ram, Fender Flares, Sports Bars, Window Visors, Hood Guards, Body Side Molding, Rear Bumper Protectors, Truck Cab Spoilers and Winglets. With a focus on vertical integration, EGR can maintain the highest standards of quality, with greater control over production, delivery schedules, product design, and development removing many of the issues related to the supply chain. 
For more information on EGR USA, visit www.egrusa.com or call 800.757.7075. To learn more about EGR USA view this video. 
About EGR Group
Founded in 1973, the EGR Group is a world-class designer and manufacturer of precision engineered solutions marketed through two Strategic Divisions – Automotive and Building and Commercial Products. Headquartered in Brisbane, Australia. The automotive division distributes globally to top branded OEMs EGR manufactures with a focus on vertical integration to ensure timely response and avoid supply chain disruptions. In 1983 EGR began production of automotive accessories, beginning with acrylic Headlight Covers for the iconic Ford XD Falcon. Acrylic weather shields for a wide range of vehicles soon followed. Today, Auto Accessories is now the largest division within EGR, producing thousands of products daily for markets around the world for both OEM and Aftermarket.
PR Contact: Leslie Allen
Martin & Company
615.4297965
leslie.allen@martincoadvertising.com