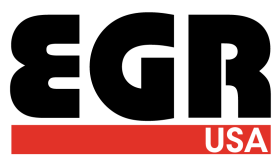 EGR USA Announces Two New EGR RollTrac™ Bed Cover Distributors - Meyer® Distributing and Turn 14 Distribution
Ontario, CA (October 25, 2022) – EGR USA announces two new distributors for the electric and manual EGR RollTrac™ bed cover - Meyer® Distributing and Turn 14 Distribution. Meyer Distributing has warehouses throughout the United States and Canada and Turn 14 Distribution boasts ground shipping to 43% of the U.S. population in one day and 100% within two days. The electric retractable EGR RollTrac recently was named Truck Accessory of the Year at the 2022 CAN Connect conference and the manual EGR RollTrac was introduced this month in time for SEMA 2022.
EGR is a global manufacturer of precision engineered truck accessories. The electric EGR RollTrac, first introduced in 2021 for the Jeep Gladiator, is a retractable bed cover that is available for most late model domestic pickups including Ford, Chevy/GMC and Ram. The applications now available at Meyer and Turn14 are the electric bed cover for the 2020-2023 Jeep Gladiator, the electric and manual EGR RollTrac bed cover for 2015-2023 Ford F-150 pickups, 2019-2023 Ram 1500 pickups, and 2019-2023 Chevrolet/GMC 1500 trucks. Both manual and electric bed covers are designed only for short bed (5-½'), non-heavy-duty applications as of right now.
EGR North American Aftermarket National Sales Manager, Pat Johnson says, "It was great to connect with representatives from Meyer and Turn14 recently. We brought an electric EGR RollTrac bed cover to the CAN conference, and it was a big hit, and it was evident that this product stands out as a top-of-the-line product in the tonneau market. This new distribution supports our plans to work with distribution partners in North America with the reputation for exceptional customer service."
For more information about either the manual or electric retractable EGR RollTrac, visit www.egrusa.com or call 800.757.7075 or contact Meyer Distributing at 800.639.3787. To learn more about the award winning EGR RollTrac bed cover including its unique patented water management system and best in class strength and security features view this video, or stop by to visit EGR USA at their 2022 EGR SEMA Show booth, #12931.
About EGR Group
Founded in 1973, the EGR Group is a world-class designer and manufacturer of precision engineered solutions marketed through two Strategic Divisions – Automotive and Building and Commercial Products. Headquartered in Brisbane, Australia. The automotive division distributes globally to top branded OEMs EGR manufactures with a focus on vertical integration to ensure timely response and avoid supply chain disruptions. In 1983 EGR began production of automotive accessories, beginning with acrylic Headlight Covers for the iconic Ford XD Falcon. Acrylic weather shields for a wide range of vehicles soon followed. Today, Auto Accessories is now the largest division within EGR, producing thousands of products daily for markets around the world for both OEM and Aftermarket.
PR Contact: Leslie Allen
Martin & Company
615.4297965
leslie.allen@martincoadvertising.com